In a systematic review and meta-analysis involving 10,935,541 children age 5-11, "COVID-19 vaccination was associated with lower risks of SARS-CoV-2 infection, symptomatic COVID-19, hospitalization, and multisystem inflammatory syndrome in children."
https://jamanetwork.com/journals/jamapediatrics/fullarticle/2800743 (2023-01-23)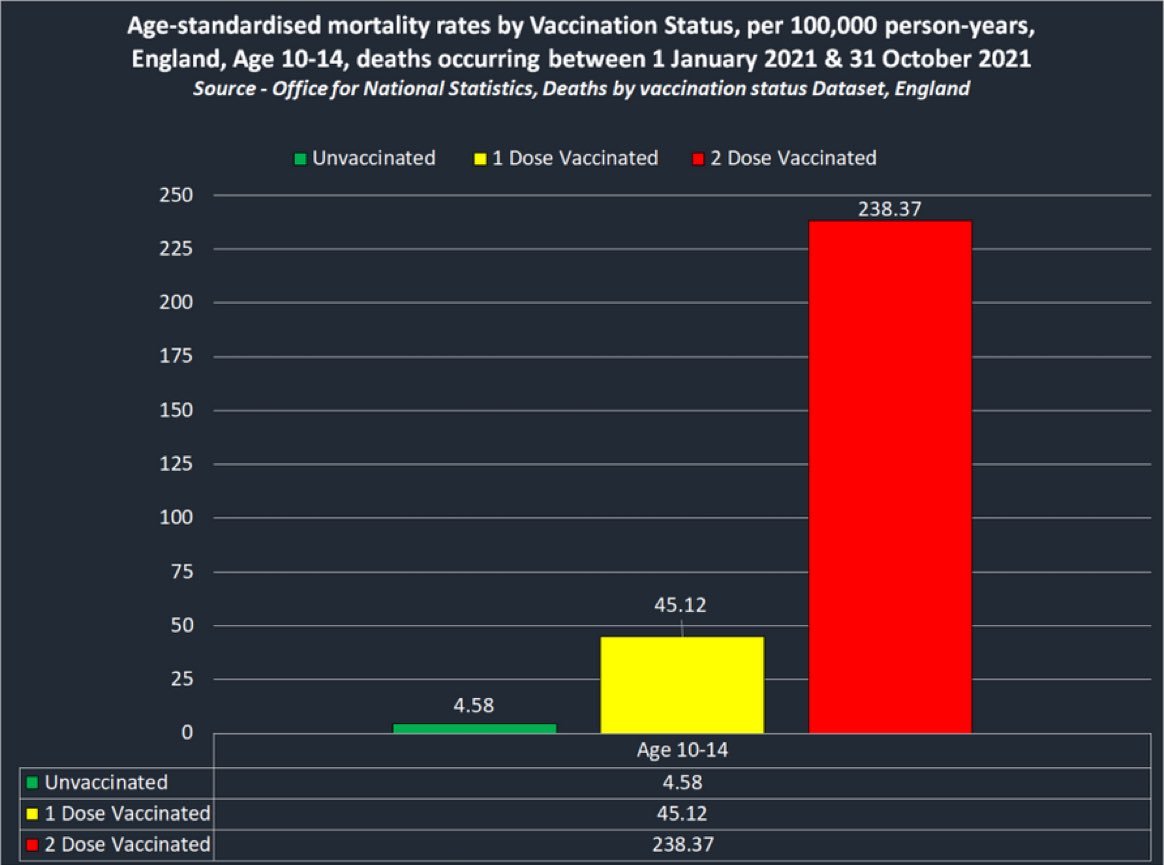 The date range in the graphic is 2021-01-01 to 2021-10-31.
Only clinically vulnerable children were eligible to receive COVID-19 vaccines in the UK for the majority of this period (until September 2021 when 12-15 became eligible). In other words, most children who had been vaccinated at this point were at a significantly higher risk of death than average children.
As of February 2022, vaccination had not been reported as a cause of death in any people under 35 years of age. https://www.ons.gov.uk/aboutus/transparencyandgovernance/freedomofinformationfoi/deathscausedbythecovid19vaccineuptojanuary2022